August 10, 2019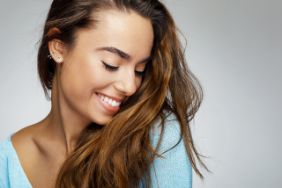 If you experience any damage to your teeth (or even experience tooth loss), you might immediately think about how your dental health is affected. But people often find that their self-image is equally impacted, making it harder to carry themselves with confidence each day. Fortunately, a dentist in Glasgow, MO has multiple ways to restore your smile to health and make it look great at the same time. Keep reading to learn about several common dental problems and the procedures that can repair them.
Chips or Cracks
It's normal for teeth to become slightly thinner and weaker over time, making it easier for chips and cracks to occur. Even something as simple as biting down on a nut or seed can chip your tooth, resulting in an obvious flaw that shows every time you smile. Luckily, it's fairly easy to repair chips or cracks with one of the following:
Direct bonding – Often suitable for minor chips, this procedure is done by bonding tooth-colored material to the teeth to restore missing tooth structure or mask other imperfections.
Porcelain veneers – These thin, strong "shells" of porcelain are adhered to the front surfaces of the teeth to give them a whole new appearance. They can last decades with basic care and are great for covering a variety of flaws, including more moderate-sized chips.
Missing Teeth
Losing a tooth leaves a potentially embarrassing gap in your smile that shows every time you laugh. Not to mention that it increases the risk of bite alignment issues, cavities, and gum problems on your remaining teeth.
For many people, implants are the best option to replace missing teeth because they mimic the strength and function of natural teeth. In addition to giving you more chewing strength than a bridge or denture, implants can also last 30 years or more. Implants not only restore your dental health, but your self-confidence as well.
Severe Stains or Dark Spots
If you've noticed severe stains or dark spots on your teeth, you may cover your mouth before smiling or laughing. But from an oral health perspective, there's also a chance you could have cavities, and the earlier cavities are caught, the better.
Depending on the situation, a dentist may recommend either dental bonding or a tooth-colored filling. And since the restoration will be matched to the color of your existing teeth, no one will know you've had dental work.
If you have any kind of damage to your teeth, the first thing you should do is schedule a consultation with a restorative dentist. Once they've evaluated your needs, they'll recommend the best treatment to address your oral health and also give you a smile that you're proud to show off. Talk about a win-win situation!
About the Author
Dr. Joseph Kelly is a general, cosmetic, and restorative dentist located near Glasgow, MO and a graduate of the University of Iowa College of Dentistry. He enjoys every aspect of dentistry but particularly loves helping his patients feel great about their smiles. If you'd like to know more about repairing damage to your teeth, he can be reached via his website.
Comments Off

on Feeling Self-Conscious About Damage To Your Teeth? A Dentist Can Help!
No Comments
No comments yet.
RSS feed for comments on this post.
Sorry, the comment form is closed at this time.