Save Your Smile with Emergency Dentistry in Boonville, MO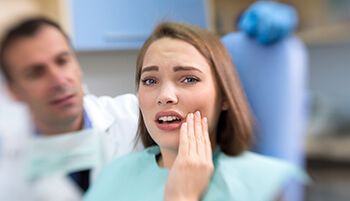 A dental emergency is a situation where a person has traumatically injured their teeth or gums. As you can imagine, they tend to happen only at the worst possible time. Dr. Joseph Kelly and our team at Great Impression Dental can provide swift and effective urgent care services to the people of Boonville, Pilot Grove, Fayette, New Franklin, Blackwater, and Columbia, MO. When it comes to your teeth, we're the team you can trust.
If you find yourself in any of the following situations, make sure to contact us first:
A knocked out tooth
Chipped, cracked, or broken tooth
Broken or lost dental work (fillings, crowns, bridges, dentures)
Severe toothache
Large object caught between teeth
Injury to the gums
Swelling in the face and jaw
When you call us with an emergency, we will make every effort to see you as soon as possible. If you find yourself in the middle of any kind of dental emergency, be sure that we're your first call. In fact, just to save you some precious seconds, you should go ahead and put our number in your phone right now.