Frenectomies Are Available in Boonville, MO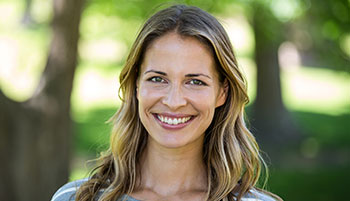 A frenulum is a small piece of tissue that helps different parts of your body function. You actually have at least 3 in your mouth alone: one on each lip that attaches them to your teeth, and one under your tongue. They are key to the development of proper speech and eating patterns. However, sometimes this frenulum tissue can be too short or thick to allow the lips and tongue to move properly. This can lead to problems speaking and even orthodontic complications.
Fortunately, Dr. Joseph Kelly is able to perform quick and effective frenectomies in his Boonville, MO practice. Traditionally, frenectomies required the use of a surgical scalpel or scissors. As you can imagine, performing the procedure this way was very uncomfortable for patients (both young and old) and it caused more bleeding.
Dr. Kelly instead uses a soft tissue laser. It is able to eliminate the non-functional tissue and it only takes a few minutes to complete, with a short recovery time.
If you are having trouble eating or talking comfortably, a frenectomy might be a simple answer to your problem. Contact our office today for a consultation; this process often only takes a single appointment to complete. He's happy to serve the families of Boonville, Pilot Grove, Fayette, New Franklin, Blackwater, and Columbia, MO.