Relax Thanks to Nitrous Oxide Sedation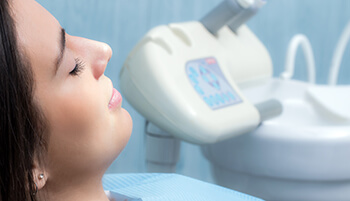 At Great Impression Dental, we understand that many patients have a lot of fear when it comes to visiting the dentist. Dr. Joseph Kelly and our team completely understand, and this is why we will always take the time to answer questions before we begin any treatments. We can also help you relax with nitrous oxide sedation.
Also known as "laughing gas," nitrous oxide is able to mentally and physically relax a patient within seconds, last throughout any procedure, and wear off within minutes afterward. It is simply breathed in via a small mask on the nose and provides a warm, comforting sensation. Once the mask is removed, patients should feel completely normal and be able to go about their day.
If you're nervous about your next dental appointment, be sure to let us know! We can take care of you. If you have any more questions or want to schedule an appointment, simply contact our office today in Boonville, MO.