January 5, 2019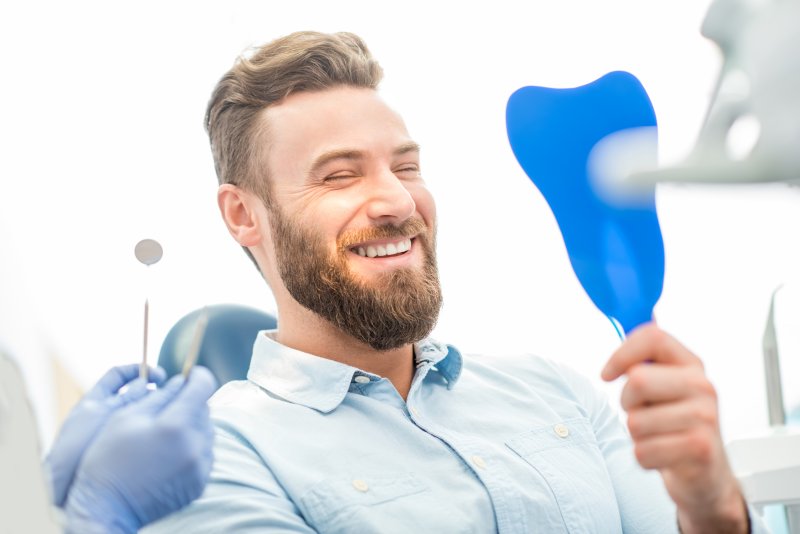 It's a new year, and you're looking to add some "spice" to your appearance. One way to go about it is to receive cosmetic dentistry in Boonville. That's because revamping your smile will allow you to make more impactful first impressions and separate you from the crowd. Read on to learn about the different procedures available to deliver a dazzling new smile!
The Purpose of Cosmetic Dentistry
Cosmetic dentistry offers the benefit of allowing patients to experience the euphoria that comes along with having a beautiful set of teeth. Through the different procedures available, such problems as crookedness, crowding, misalignment and stains can be overcome to produce rejuvenated smiles.
What to Expect from Porcelain Veneers
Made from high-quality ceramics, porcelain veneers provide a relatively fast way to mask the above-listed smile flaws. Unlike the traditional orthodontics process that typically takes several months to complete, patients are able to enjoy a finalized treatment plan in just two-to-three visits.
Here are the usual steps taken to apply veneers:
A thin layer of enamel is removed to allow room for the veneers to be placed.
Bite impressions are taken and then sent to a certified ceramicist who will craft the final shells.
While the final set of porcelain veneers are being fabricated, you'll be fitted with a temporary set to protect your teeth.
At the final placement of the finished veneers, your cosmetic dentist will shape, shade (if needed) and bond the shells to your teeth to produce the smile of your dreams.
A New Era with Metal-Free Restorations
As a sign of the constant evolution in dentistry, the days of relying on metal restorations are in the past. You can now enjoy the best of both worlds: a tooth that is properly restored and appealing.
An example is the all-porcelain crown, which is fabricated to perfectly blend with your other teeth.
Direct Bonding Made Easy
If you've been looking for a way to repair nagging chips or cracks, then the direct bonding method offers a simple and quick answer. Usually completed in one visit, the specialist will add a resin material to your teeth and like an artisan, will alter it to produce the perfect tooth size, color and alignment. Once the material is hardened using a special light, you'll have the smile you've always wanted!
Teeth Whitening to Eradicate Stains
Teeth stains can be embarrassing and leave you less eager to smile. With professional teeth whitening, you can finally have those stubborn stains removed.
Your cosmetic dentist offers two options: at-home and in-office. Thus, you can determine which better suits your needs.
A Beautiful Smile with Gum Recontouring/Crown Lengthening
When you smile, do your teeth appear to be too short? If so, then you may be a good candidate for gum recontouring/crown lengthening. Using the latest soft tissue laser technology, the specialist will carefully remove some of the excess tissue to reveal a balanced and amazing smile!
Now that you know about the options that are available for you, the next step is to reach out to your dentist in Boonville to schedule a consultation. While visiting, you can ask any questions you have, and the specialist will fully assess your smile to recommend the best form of treatment to meet your desires and needs!
About the Author
Dr. Joseph T. Kelly is a graduate of the University of Iowa College of Dentistry. Throughout his career, he has specialized in performing cosmetic dental procedures and producing beautiful smiles. To learn more about his services and to schedule a visit, you can visit Dr. Kelly's website.
Comments Off

on A Brand-New Smile with Cosmetic Dentistry in Boonville!
No Comments
No comments yet.
RSS feed for comments on this post.
Sorry, the comment form is closed at this time.